Digital Transformation of Telco & Media and the Battle for Online
The Media world is one of the sectors experiencing the strongest clashes between traditional and disruptive, pure online players. In particular, incumbent print and broadcasting players, such as linear TV stations are under pressure to re-invent their business models in order to capitalise on the demand for constant newness, consumable anywhere and at anytime.
Engaging People in innovative Ways: Transforming the Hunger for Newness into paid Service Subscriptions
The challenge is to build new service subscription business models that engage the audiences in new, meaningful ways, leveraging innovative technologies for higher reach and richness of interactions. While their need is to drive and accelerate this digital transformation, pure play online players are increasingly positioning themselves at the intersection between the virtual and physical world. It is no longer only about data and information, but about managing scarce physical resources, supporting discovery and matchmaking or navigation and routing through the physical word. In that way, the mission is to further empower the users based on their specific and contextual needs - a 180 degree shift of mindset compared to the traditional broadcasting model.

Let's get inspired and explore your future together.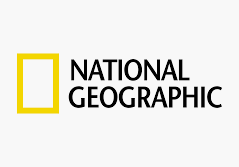 Reference clients
Samsung Photographer Community
Skype
Tipple
S3 Connected Health
Circle App
Haystack
Google
Vodafone
EE
Microsoft
Virgin
Youtube
Bell
Telstra
TV NZ
Media Works

Meet the people: Our Telco, Media & online PRACTICE LEADERS
We breathe Online, Media & Telco.